PLEASE GIVE PHOTO'S TIME TO LOAD
SNOOD OR SLEEPING NET
---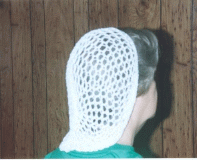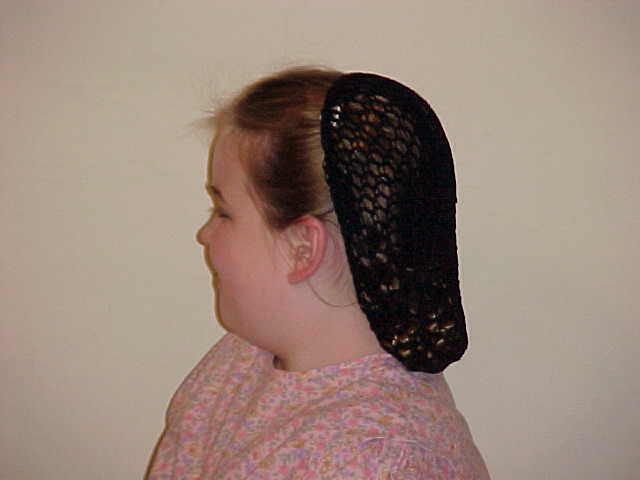 Heavy hair nets. Good for day time or sleeping. Looks like a snood.
Add a touch of the 40's by interweaving a ribbon through the edge of the covering.


Crocheted, 100% rayon, heavy hair net style round net with elastic on edge.
From side to center is 7 inches deep, a total of 14 inches across.
Can be stretched open to 16" for easy slip on.
Openings in the net are about dime size.

COLOR: Black or White
The white ones are a tad bit larger, but are so hard to come by. Black one will be sent if I can't get white.

---
Back to Coverings
---
---