LACE TRIANGLE VEIL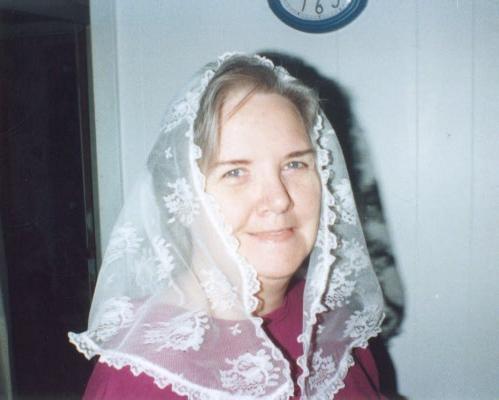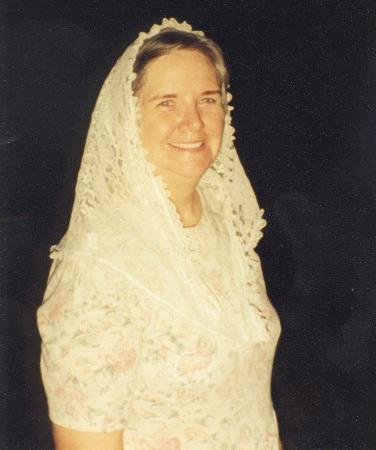 Lace varies according to my supply.
May be worn hanging at the side or fastened behind the head.
Lace on the edge, or just plain hem for at home use.
Back tip of triangle is rounded not pointed.
Ends on top edge are slightly rounded.
Mid front loop with snap clippie included.

---
Back to catalog
---
---