KELLY CAUL STYLE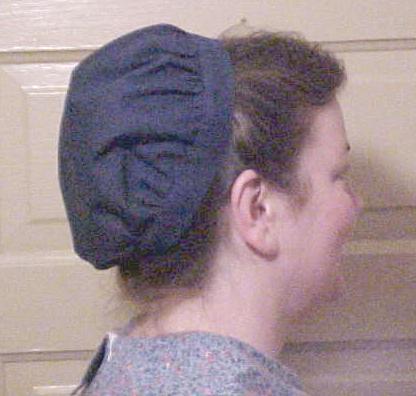 Gathered worn on a larger head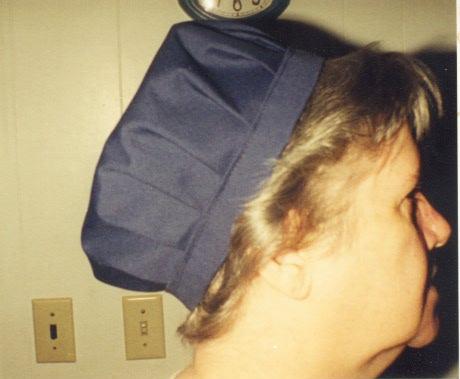 Pleated worn on a small head.
---
A stiff material that holds its shape, can take a little girls rough playing.
Use clips or pins to fasten behind the head.

Does your daughter fuss about wearing a covering? Well here is one she can run and play in and it not fall off.

The puff cap can be turned up one turn on the edge and makes it smaller so it is like having two caps in one. It also can be where you can let the top be rounded and puffy looking, or flatten the top and it look like a larger pleated cap.

Can be worn with hair up or down.

---
Back to Covering Catalog and prices