CROCHETED BUN SNOOD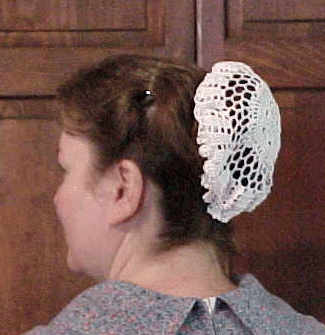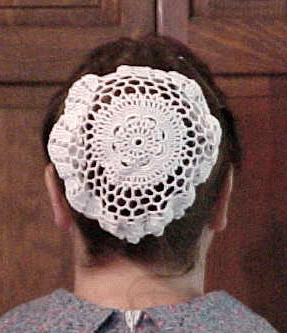 ---
This covering is a 12 inch circle (from one side to the other), with the outer inch making a ruffle around it, pulling that size down to a 10 inch circle. Make sure that a 10 inch circle will fit totally over your bun from side of bun at head to other side of bum at head.
Please send the measurement in inches around the largest part of the bun up so it will slip over it easily.


The model has it over a large bun. Relaxed it would fit over a small size bun of about a small doughnut size bun, but it wouldn't be noticeable if bun was smaller.


Wear a invisible hair net over the bun then cover if your hair is real fine.